February 3, 2010
Posted by R.S. Rodriguez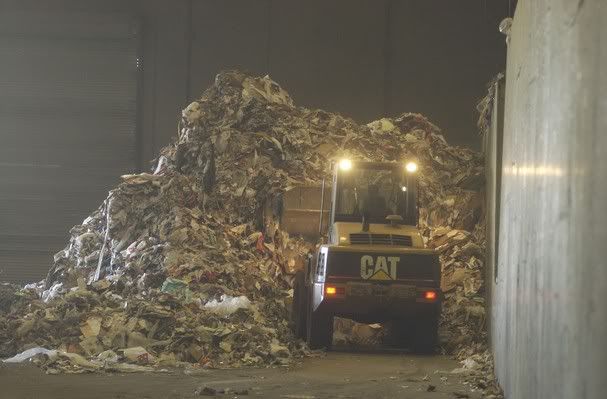 I vividly recall a TV commercial from my youth, in which a Native American gentleman is standing alongside a freeway. Cars are zooming by and the occupants of one throw a bag of litter out of the window.  The mess lands within a few feet of said gentleman.  The camera zooms in and we see tears well up in his eyes which eventually trickle down his face.
The message?  A simple one, really- don't litter, it's bad for mother earth.  Even as a child I understood the thrust of this ad.  This commercial should become a constantly running public service announcement especially, unfortunately, in my hometown of Oxnard.
You see, Oxnard has a litter problem.  The problem seems most prevalent in neighborhoods situated in the southern and eastern portions of the city.  Those communities are predominantly made up of hard working, working class people. Fine people- the majority, indeed.   Yet some, like "Poppy" in Seinfeld, are "a little sloppy." Read more
January 18, 2010
Posted by R.S. Rodriguez
In February 2009, policy-makers with California's Franchise Tax Board (FTB) issued new guidelines to be implemented at the start of January 1, 2010 requiring Property Management firms to withhold a certain percentage of rent collected by them on behalf of their clients. This policy only concerns residential property owners with properties in California, but whose owners live outside of California.  Refer to the FTB for exemptions and waivers.
The new policy states property management companies now have the burden of informing their out-of-state clients as to this new initiative and are responsible for a quarterly accounting , withholding and submissions of such funds to the FTB.  Granted, California current fiscal woes and budgetary problems are a mess.  Currently, there is an approximate 20 billion dollar budget deficit in California and policy-makers are scrambling to close the gap. Unfortunately, this new policy seems to place an unusually high burden on property management companies to collect and submit these funds.  By placing the tax collection responsibilities on property management companies, the FTB may unwittingly be jeopardizing the relationship between property management companies and their clients, respectively. Read more